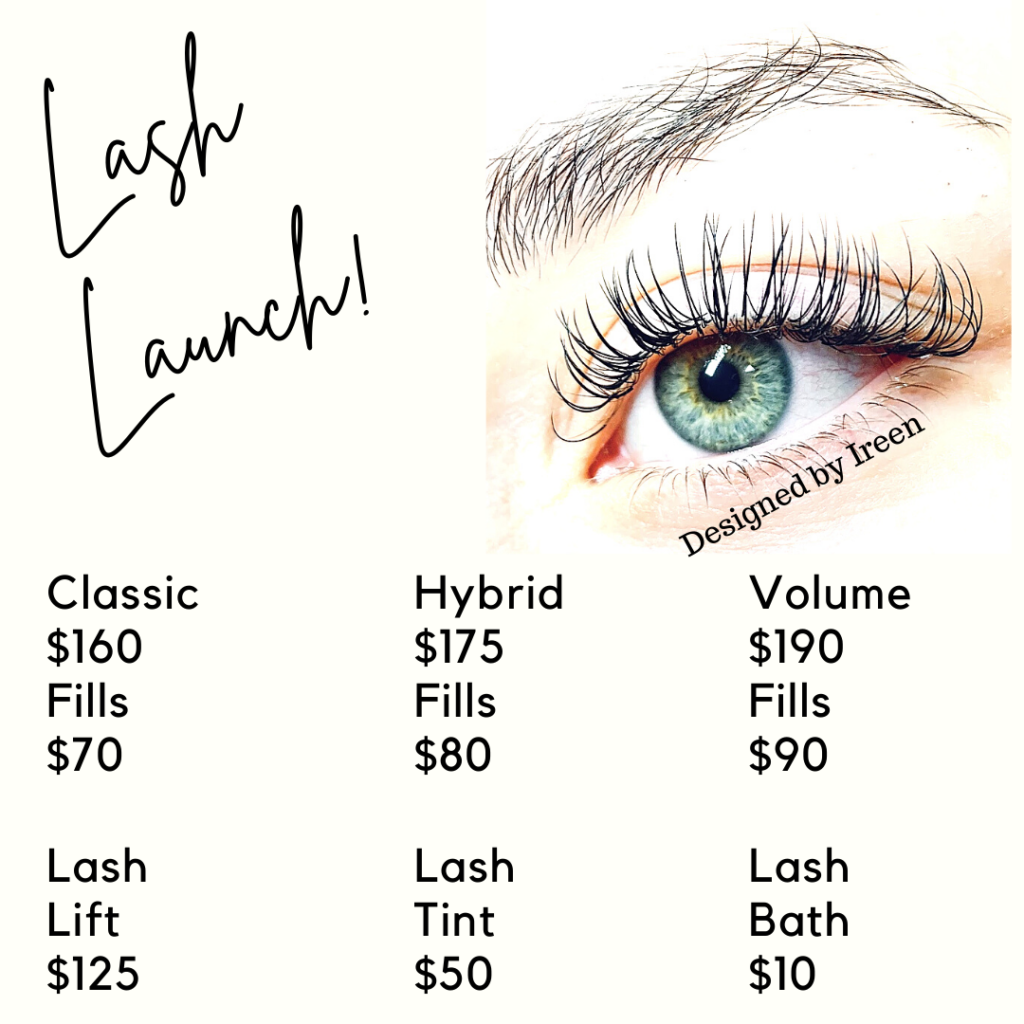 At Village Spa, we use the highest quality of lashes, adhesive, lash tools and sanitizing implements and our lash artist is highly trained and certified to treat the health of your lashes as well as your lash extensions.
What are lash extensions?
Eyelash extensions are semi-permanent lashes that are hand-glued on top of your natural lashes.
Do lash extensions damage your natural lashes?
It is a common misconception that eyelash extensions damage the natural lashes. With proper technique and application, lash extensions are anything but damaging. Ultimately, it is your natural lashes that will determine what can be done with your extensions. This is why having realistic expectations and a qualified lash artist who will correctly design your extensions are very important.
If you have naturally long, thick, and dense lashes, then that's exactly what you can get with classic eyelash extensions.
If you have short, brittle, or sparse lashes, your extensions will be an enhancement to this, but they will not turn out looking like Kim Kardashians' do.
Fortunately for those of you with the latter, there is a new technique to achieve full, fluffy, and dense lashes without damaging the natural lashes. This is what is known as Hybrid or Volume lashes.
So what actually damages natural lashes?
It's all in the technique.
Eyelash extensions come in a variety of lengths, diameters, and curls. Natural lashes are exactly the same. When your natural lash is very thin in diameter and an extension is applied that is very thick in diameter…this can damage the natural lash.
When your natural lash is very short and an extension that is too long is applied…this can damage the natural lash.
If the weight (diameter or length) of the extension is too heavy for the natural lash this can lead to a premature lash shed. The weight of the extension can cause the natural lash to be pulled from the follicle before it is ready to shed.
This works in the same way as over-tweezing brows. The more a hair is pulled from a follicle without naturally shedding, the more likely the follicle is to be damaged. Once a follicle is damaged, it will no longer be able to produce hair, thus resulting in more sparse lashes over time.
So choose a certified lash artist that invests in quality lashes, tools and sanitation. Research her portfolio and make sure all of your questions are answered before the lash application.